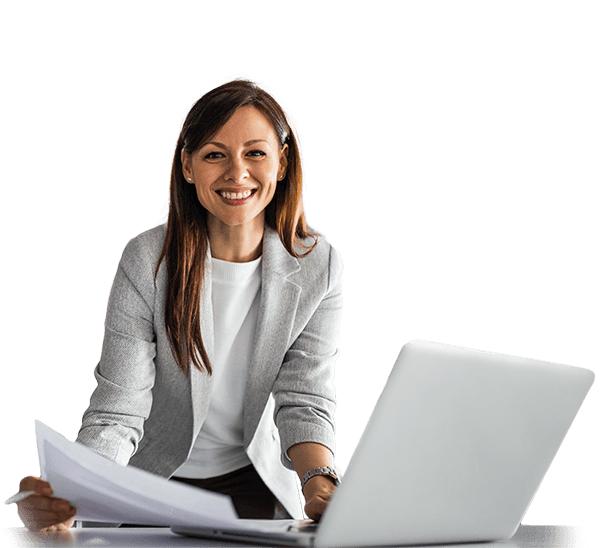 Protecting Records and Their Keepers
Safeguarding the integrity and availability of your data is crucial to the preservation of the personal records entrusted to you. Protecting and securing the information that define our lives has never been more important as unexpected threats continue to rise.
Unfortunately, it's not if a disaster may strike, it's when. Cyber threats, natural threats, data corruption, hardware malfunctions, improper storage, human error, and more, all test our data security processes. Things you didn't even know could happen, occur every day.
You want your records to stand the test of time, so you know you must act to secure them. The problem is that many technology service companies are confusing, too tech-y, impersonal, and not built for your sector's needs.
How do you know if your data is successfully backed up? How many processes and layers of protection do you need? Are your sensitive records being stored in a foreign country? What happens if you need to recover your data fast? Who will answer your call when you need it most?
Data Protection That's Personal
You place a high value on the safekeeping of records.
We place a high value on being personally involved in your data protection.
We start by providing support and service that empowers you through:
Guidance to help you make the best decisions for your needs
Educating you on best practices while making complex technology obtainable
Providing tools to promote transparency and efficiency
Ongoing personal support to provide peace of mind
Our personalized approach takes our service a step further by our client relationships through:
Individual support by entrusted experts that you will know by name
Proactive and live monitoring of files, systems, and backups
Immediate and personal phone calls if backup issues occur
Accessible experts for process and recovery assistance
We are passionate about data protection that is accessible and personal.
Data Protection That's Proven
VaultTek provides vault-tight security for your most valuable assets – your records. We offer the highest standard of protection, security, and recovery so you have the utmost confidence that your data will be there when you need it.
Our processes and protection include:
Triple-redundant system stores backup files at three unique locations
Innovative technology with highest level of security encryption
All storage vaults are U.S.-based
Data is encrypted during transmittal and storage
Daily monitoring to assure backup was completed successfully
System developed for unique challenges of securing public-sector records
Accessibility on-site for quicker recovery should the worst occur
We are committed to providing the highest level of security, while making it easier for clients to access, monitor, review, and recover records.
Most Trusted Partner for Sensitive Sector
Thank you so much for your willingness to help always!
Thanks for keeping a sharp eye.
Y'all are truly the BEST! I was so worried. Just knowing that I could get this data from you is a relief!!
Thank you…you're awesome!
Thanks Tara, you're awesome!
Thanks Tara, I really do appreciate it.
Thank you so much for your help, Tara!
We appreciate very much your offer of assistance. We count you as an asset and part of our team.
I don't know what we would do without [VaultTek]!!! You are the Best Ever!!
Y'all are an awesome & very helpful group of people and glad you're there for us.
Thank you so very much! You're awesome!
This is great information! Awesome job!
Meet Your On-site Data Defender
Our personal commitment to your data security includes your very own on-site data defender. Meet Tekmate, a purpose-built backup appliance configured for your location that takes on the heavy lifting of technical tasks needed to effectively manage your data protection.
Tekmate is an extension of our personal data defense providing:
Customized hardware delivered to your location
Easy connection with simple and personal set-up instructions
Pre-configured software customized to your data protection plan
Secure storage of data on-site as one of the three layers of data protection
Encrypted transmission of backups to secure off-site data centers
Real-time reporting with transparency for your dedicated expert to monitor and respond when needed
Desktop dashboard to access records and manage account information as needed
Flexible scheduling of tasks to run after-business hours
Seamless, automated backups – no further work on your part
Convenient and fully-managed file restores as needed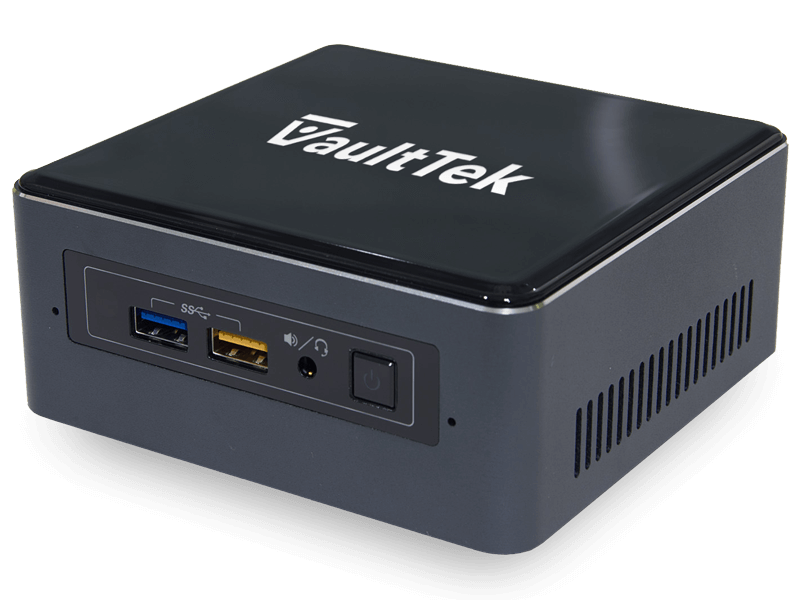 Defense Doesn't Have to be Detached
Data protection with personal service.
Tackling data security needs can feel overwhelming, confusing, and even cold. At VaultTek, our goal is to deliver the best technology solution with accessible personalized service that makes complex technology obtainable and empowers our clients in protecting the welfare of their records.
Back Up What Matters
As the guardian of your records, you know best what data matters most. Your records, your choice – business/accounting; general purpose; or local network – and empowering tools to manage and monitor your secured data.
Proactive and Live Monitoring
Real-time reporting tools allow our experts to continually monitor client backups every single day to ensure consistency and success. Any problems identified are immediately reported to you with a personal phone call, and our technicians are alerted.
Triple-Redundant System
VaultTek technology solution provides a triple-redundant backup system with three layers of defense: one on-site backup and two separate backups at remote U.S.-based data centers.
Seamless Recovery
When disaster strikes, recovery begins quickly. Data can be restored from your on-site backup or downloaded from one of the remote vaults. Our experts are accessible and ready to assist you through the process.
On Your Schedule
What works best for your backup time is up to you. Tekmate transmits data to remote vault locations nightly and never bogs down PC or network performance.
Vault-Tight Security
Confidentiality and file integrity are protected at all times. Encryption processes are used for remote transmission and data is stored using the National Security Agency's classified documents algorithm.