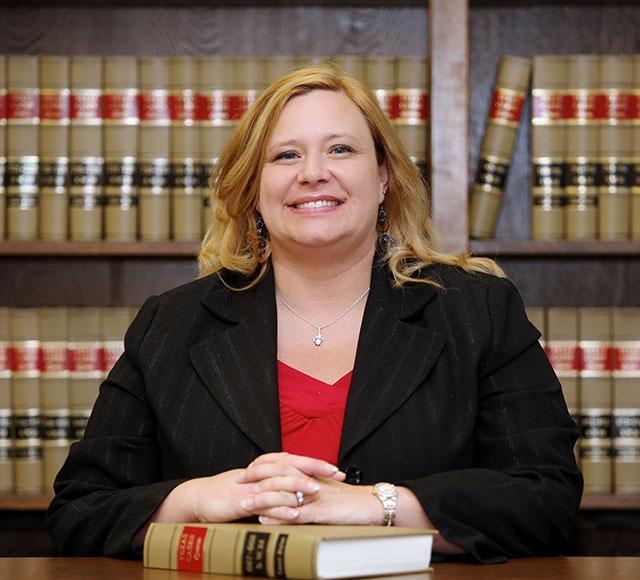 Protecting Records and Their Keepers.
Empowering you to safeguard the records that define our lives.
Protecting and securing the records that define our lives has never been more important as unexpected threats continue to rise. We believe your level of commitment to record protection should be matched by your data protection partner. At VaultTek, we set out to change data protection services by offering the highest standard of vault-tight protection with a personalized approach that empowers you with confidence so you can focus on those you serve.
Defense Doesn't Have to be Detached
Personal. Empowered. Protected.
You feel great responsibility to protect the welfare of your records, but finding the right data protection solution can sometimes feel overwhelming, confusing, and even remote. At VaultTek, our goal is to deliver the best technology solution with accessible personalized service that empowers you with confidence that your data is secure and ready when you need it.
Accessible and Personal Service
As your records protection partner, we place a high value on being personally involved in your data protection planning. Our personalized approach includes:
Individual support by entrusted experts that  you will know by name
Proactive and live monitoring of the Tekmate appliance and backup processes
Immediate and personal phone calls if backup issues occur
Accessible experts for process and recovery assistance
Back Up What Matters
As the guardian of your records, you know best what data matters most. Our personal approach empowers our clients with confidence when making data protection decisions by:
Your records, your choice – business/accounting; general purpose; or any electronic record available via your local network – you determine what records matter most
Guidance to help you make the best decisions for your needs
Education on best practices while making complex technology obtainable
Tools to promote transparency and efficiency
Ongoing personal support as needed to provide peace of mind
Triple-Redundant Data Defense
Our vault-tight data protection solution provides a triple-redundant backup system with three layers of defense: one on-site backup and two separate backups at remote U.S.-based data centers. When disaster strikes, recovery begins quickly with assistance from your dedicated expert to guide you through the process.
On-Site
We believe protecting records and their keepers should include customized technology solutions, accessible experts who take your data defense personally, and empowering tools to view, monitor, manage, and recover your records confidently.
Your data protection process begins with the on-site data backup, your first layer of record security and the quickest data restoration when needed. Our purpose-built appliance, Tekmate, is custom configured for your location to automate  technical tasks and extend your personalized data defense.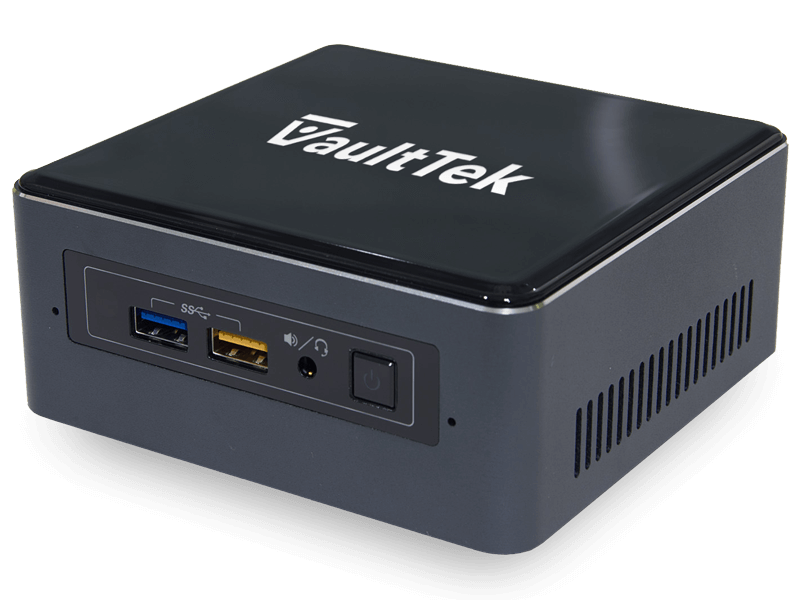 Simple Set-Up – Follow easy installation instructions and you're done – no additional software installation, no server interference, and no further work on your part.
Automated Backups – Customized software automatically processes new files for on-site backup; encryption and transmissions of off-site backups to remote data centers.
Proactive Monitoring – Connecting your dedicated expert to your Tekmate and backup job services for proactive monitoring and recovery assistance when needed.
Empowered Management – Online dashboard and mobile app tools give you confidence your data is vault-tight secure with real-time access to backup status, account details, and files for simple restores if needed – anywhere, anytime.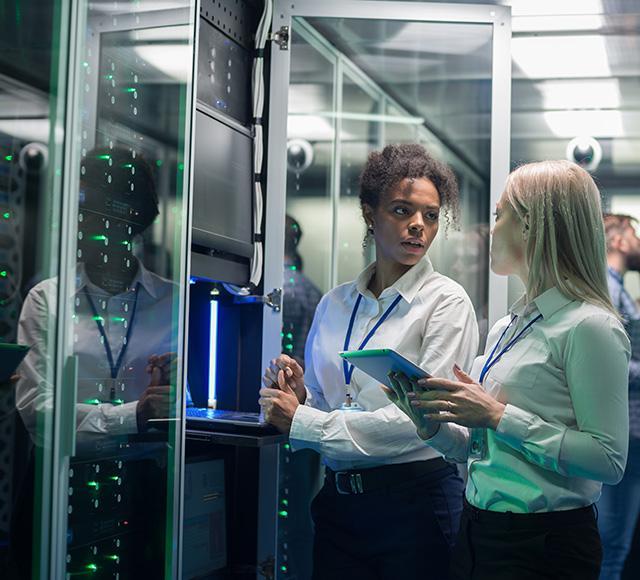 Off-Site
In addition to your on-site data defense, our vault-tight solution provides even more layers of protection and added peace of mind with two additional off-site backups saved at separate U.S.-based data centers. Your on-site data defender, Tekmate, provides encryption and transmission of your backup files to these secure locations automatically – no further work on your part.
Data Center Deep Dive
Our goal is to empower our clients with confidence in their data protection planning by offering transparency and education on our processes. Want to know more about off-site data storage centers, how they are equipped, and what protection measures they have in place?
Take a deeper dive to learn more:
QTS Data Center, Atlanta, Georgia
Flexential, Denver-Aurora, Colorado