It's not if a disaster may strike, it's when.
Cyber threats, natural threats, data corruption, hardware malfunctions, improper storage, human error, and more, all test our data protection strategies. Things you didn't even know could happen, occur every day. Protecting and securing the information that define our lives has never been more important as unexpected threats continue to rise.
Empowering Your Data Defense
Our goal is to empower our clients through the sharing of insights and best practices so they can be confident in their data security and focus on those they serve.
Recent statistics to consider: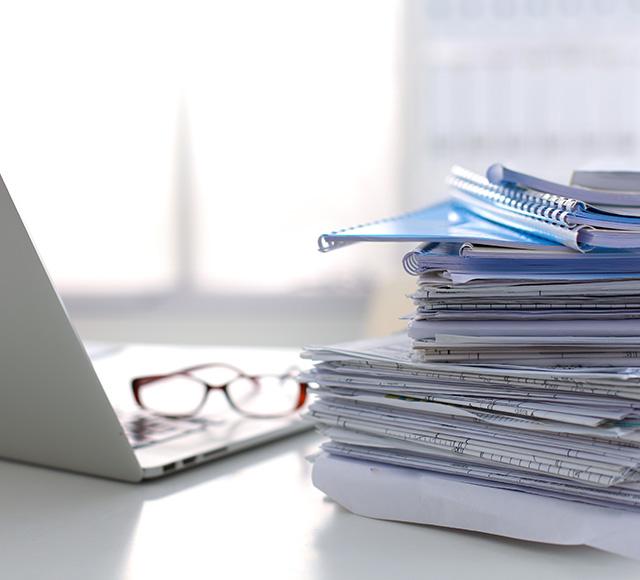 Data Loss Occurs All the Time
Chances are you've already experienced a personal set-back from data loss. Data loss most often happens due to events beyond your control and it's important to understand that data protection is your best defense.
The most common reasons for data loss include:
  Hardware Failure 40%
  Human Error 29%
  Data and Software Corruption 13%
  Vandalism/Theft 9%
  Malware/Viruses 6%
  Natural Disasters 3%
Additional causes include:
  Power Loss
  Weather Incidents
  Environmental Hazards
As disruptive as data loss is, we are committed to making recovery from these difficult situations as easy as possible. Having awareness of the risks can empower your data protection planning.
These past recovery requests serve as examples of the unpredictability of the threats to your records.
We had a twin hard drive failure on our server.
My server crashed for the second time in two months.
Two disk RAID drives were lost.
My server is beyond repair, but we're trying to salvage the hard drive.
My computer was accidentally pulled from the shelf destroying it.
Our server crashed and our local backup is incomplete.
Our server has been unstable and we are replacing it.
The courthouse lost power and our server crashed.
Our courthouse was struck by lightning.
We had bad storms and our server crashed last night.
We lost some data last week during a software upgrade.
Our other vendor backup site was infected with ransomware.
Some of our files were accidentally overwritten while migrating to a new server.
Some files on our server are missing.
Our server crashed and our local backup is corrupt.
Someone accidentally deleted some files.
We deleted an important folder. Can you restore it?
Our systems have been infected with a ransomware virus.
We've had a ransomware attack in the county.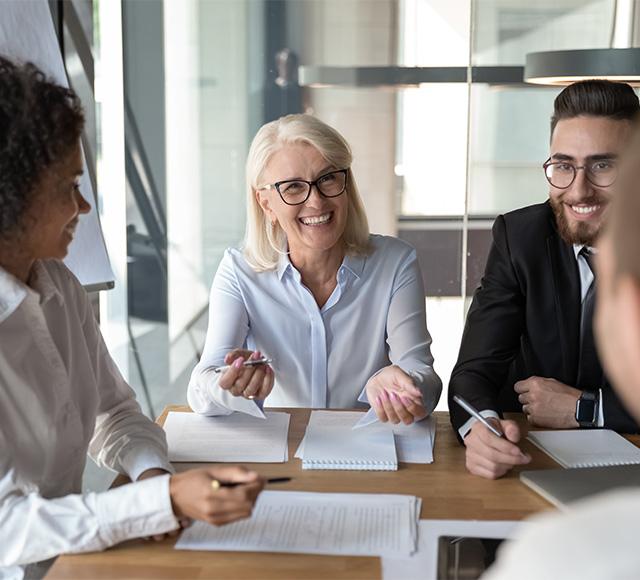 Planning is Empowering
You know it has never been more important to safeguard your critical records from unexpected threats, but data protection is only one part of recovering from a disaster. Having a crisis response plan in place empowers you to act decisively and recover quicker.
Be Proactive:  Review what is included in your backup jobs periodically.  If you're not backing things up, they can't be restored.
Be Persistent: Some things we can't control, but we can do more to prepare for the unexpected.  Follow the 3-2-1 rule:  Maintain 3 copies of data on 2 different types of media with 1 copy offsite.
Be Vigilant:  Follow the malware and ransomware prevention tips.
Act Prudently: Think about potential threats to your records and have a response plan.
Listen and Learn from Others:  There's no better teacher than experience.
Expect the Unexpected: We can't always anticipate what might disrupt business operations.
Imagine the Unthinkable:  How prepared are you to respond?
When a Disaster Occurred, Preparation Paid Off
An unforgettable email captured the shock and despair of an unexpected event no one could have imagined. The recovery and resilience of the situation underline the value of crisis response and record protection planning.
"It was the worst thing that has happened to me since becoming Clerk…"
From: "Jackson, Leshauna"
Date: August 11, 2014 at 4:24:46 AM EDT
To: All Clerks
Subject: Fire
Please pray for us in Hancock County. Our courthouse is on fire. – LeShauna R. Jackson, Clerk

Fire Destroys 130-Year-Old County Courthouse
In the early morning hours of August 11, 2014, a blazing fire engulfed the building that housed the records of Sparta's citizens for more than 130 years. Constructed in 1883 and listed on the National Register of Historic Places, the County Courthouse of Sparta, Georgia is an architecturally impressive building and a focal point of the town's square.
"VaultTek was my lifeline when it came to putting the missing pieces of my office back together after the fire. There are no words to describe my feelings, knowing that I was backed up by VaultTek."
"It was the worst thing that has happened to me since becoming Clerk in 2013," said LeShauna Jackson, Hancock County Clerk of Superior Court. When she started in her position, employees were still doing many things manually. As Jackson began the process of converting to electronic record keeping, she realized that this new way of doing things needed a new method to backup and secure these files. VaultTek was her preferred resource partner for data protection because of their proven experience working with other security-sensitive sectors and their personalized approach.
The fire resulted in a near total loss of the building and its contents, including all of the historic paper records and modern electronic records.
Though this level of disaster was unexpected, the Hancock County Clerk of Superior Court, LeShauna Jackson, had taken steps to be prepared in case it did. Jackson's planning utilized VaultTek's on-site appliance and nightly automated backups that included all of the electronic records, real estate images, and court data collected just hours before. Her appliance also performed her nightly backup, encryption, and transmission for off-site redundant copies before it was destroyed in the fire.
Within hours of the fire, Jackson's crisis response plan was implemented and records recovery had begun from the off-site copies. "VaultTek was my lifeline when it came to putting the missing pieces of my office back together after the fire. There are no words to describe my feelings, knowing that I was backed up by VaultTek."
Through her proactive disaster planning efforts, Jackson ensured a significant amount of records were preserved and recovered, saving the county and those she serves an enormous amount of time and money. "It's always good to have a Plan B. Your disaster may not be a fire, but it could be a flood, tornado, hurricane, or just a simple system crash! You have to be PREPARED for the worst."